Weighted Balls

This week we added a new special puzzle-element, we call it: "Weighted Ball".
It comes in four different sizes: small, medium, big and huge. The mass of each ball scales with it's size.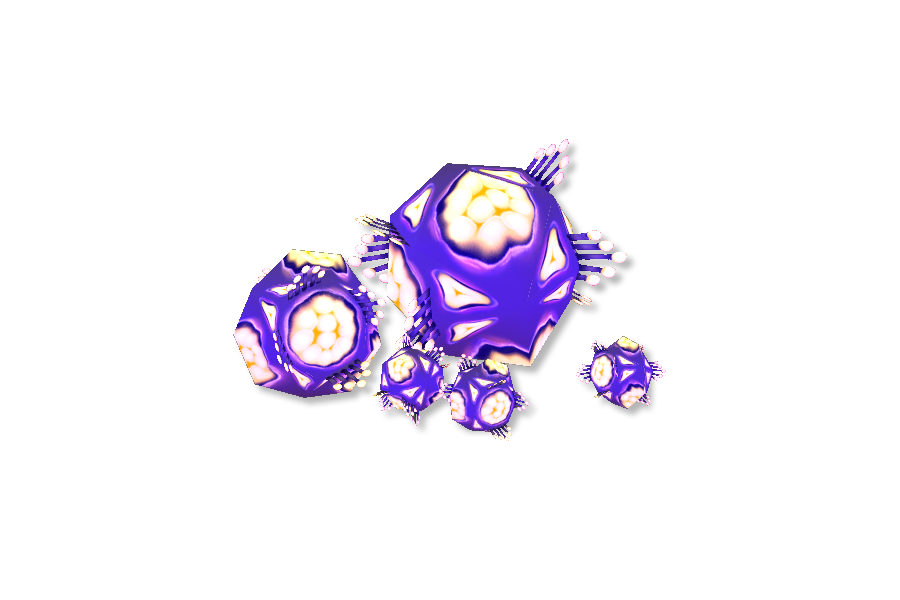 To be able to move the weighted ball we did expand the abilities of the player. You can now grab it and move it around but while doing so, you wont be able to attack. To compensate the missing attack-ability you can use the ball in a defensive way, for example as a shield to defend yourself against projectiles.
One of the best things about this new element is that it can hurt enemies if you drop it from the right altitude. Pretty hilarious, seeing an enemy getting smashed by the "hugesize-ball". Achieving this kind of killshot won't be easy though since the mass of the ball will slowly pull you down to the ground.
Solving riddles is another operating place of our new element. While being in the stomach area of the beast you will find poison glands that produce and blow out venom. Swimming through the venom will damage you. Placing the right type of weighted ball on top of a poison gland will prevent it from blowing out more and more venom.
This mechanic represents only one of tons of ideas we had for the use of the weighted balls - so we tried our best to sort out only the coolest and most selfexplanatory mechanics we had on our whiteboard.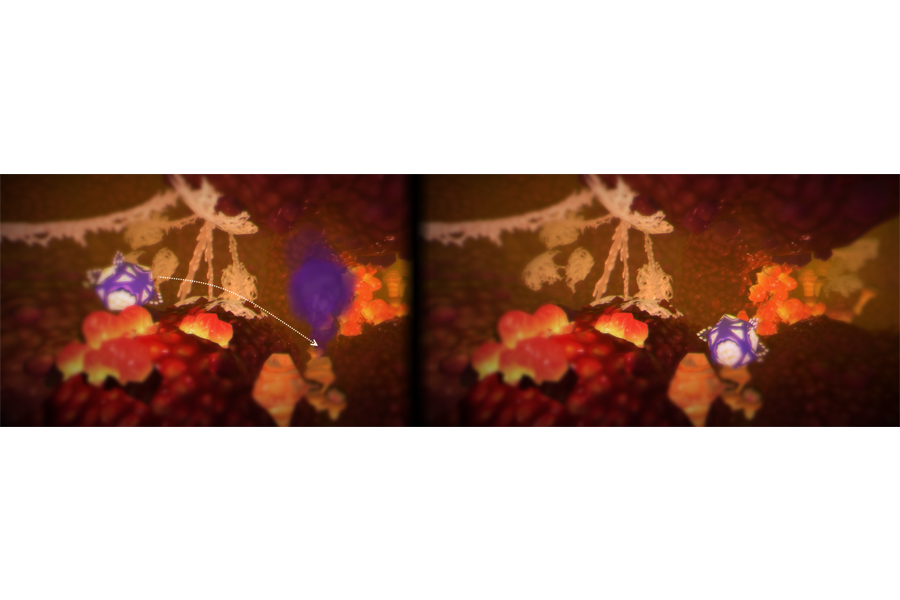 More mechanics will be implemented and you guy's will be the first getting all the new information. Thanks for reading our blog, see you next week!